WooCommerce Conditional Shipping Pro lets you set shipping costs conditionally. For example, you can increase shipping cost for heavy items.
Go to WooCommerce > Settings > Shipping > Conditions and click Add ruleset
Enter Conditions
Select Set shipping method price, Increase shipping method price or Decrease shipping method price under Actions
Select shipping methods which the rule applies to under Select shipping methods
Enter the amount
Select if the amount is $ (fixed price), $ per kg / lbs, $ per piece, % of subtotal or % of shipping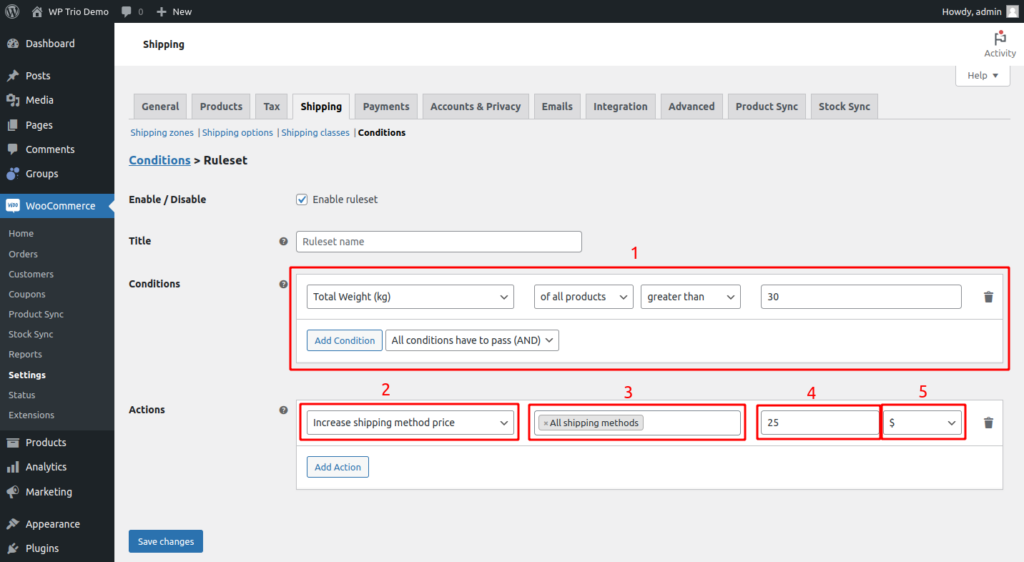 Example: Increase Shipping Price by $ 25 for Heavy Items
In this example we increase shipping price by $ 25 whenever there are heavy items (over 30 lbs) in the cart.
Under Conditions, select Product Measurements – Weight – highest – greater than or equal – 30
Under Actions, select Increase shipping method price – All shipping methods – 25 – $
This ruleset will increase shipping method price by $ 25 whenever there is one or more products weighing over 30 lbs in the cart. If you want to apply price increase only to certain shipping methods, select the shipping methods under Select shipping methods instead of using the All shipping methods option.